Welcome to Barnacle Cottage – a luxury holiday rental in Kilnaughton Bay, Islay
"Barnacle Cottage is definitely one of the best holiday cottages we have ever had in the British Isles – and we've had quite a few. The view out of your living room window, it's like a cinema screen!" JB – 23rd October 2019.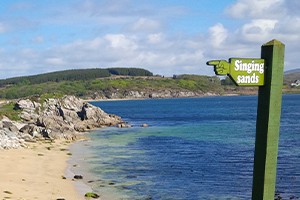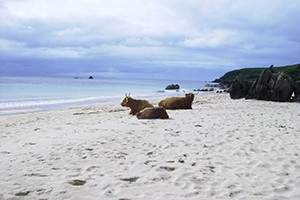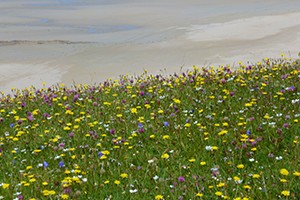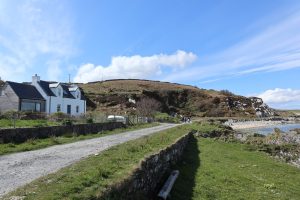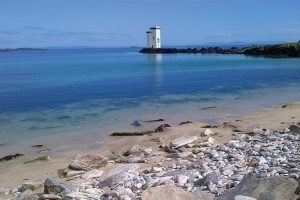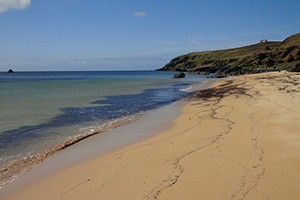 A light, tastefully furnished and comfortable cottage, ideally placed for exploring the beautiful island of Islay. WIFI available.
Barnacle Cottage was designed by Hebridean Homes of Skye and constructed by an Islay builder in 2013.  The house has the dimensions of a traditional Scottish croft, combined with the latest technological advances in terms of structural materials, insulation and window design.
Barnacle Cottage has its own short stretch of rocky coastline.  There is also a sheltered sandy cove just a few metres away, with many flat stones for skimming, and the picturesque Singing Sands are behind the cottage on the other side of the headland.
The cottage is situated next to Carraig Fhada Lighthouse, one of Islay's iconic landmarks and a film location for BBC Winterwatch 2018.  The ferry terminal at Port Ellen is a five minute drive away and the ferries pass in front of the cottage on their way into harbour.  Laphroaig distillery is just visible from the living room window and Lagavulin and Ardbeg distilleries are a short distance beyond that.
The long straight 'Low Road' to Bowmore means that there is easy access to all Islay's attractions from Barnacle Cottage.